Chanel Paris Moscou Pre-Fall 2009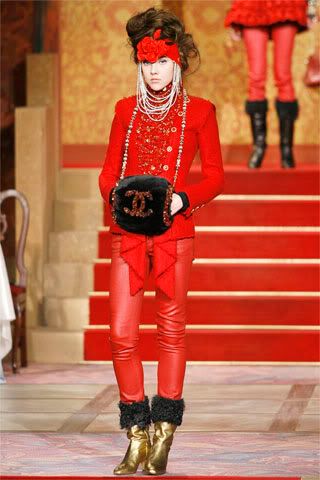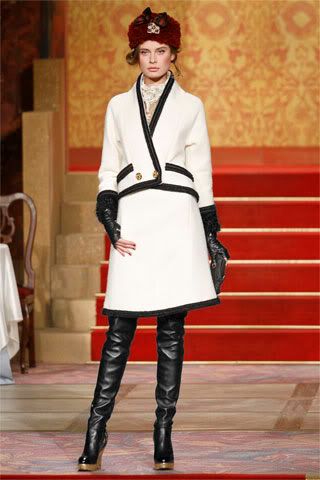 And my personal favourite...


-




So damn fffffing awesome!!!!!!!!!! I WANT THE BAG!
Buy for me? I'll marry you.. Hahahahahahahahahhahahah
The bags, accessories and blazers are to die for (!!!)
"Chanel chanel chanel" -chants
My heart goes out to Karl Lagerfeld on this one.

*On a side note:
Am home on a Friday night! Will try to stay up for long journey later
will be leaving this sunny island for a couple of days
unwind, relax, meditate.. away from everything!
well well, Its about time!!!
But I'll be missing Thriller.. sigh ): OHWELL!